If you need to check the status of your order please email us at
customerservice@restorepontoon.com.
Representatives are available from 9am-5pm Monday-Thursday and 9am-4pm on Friday.
Be sure to include your order/sales number and any questions you may have regarding your order, including the specific item(s) you are checking on.

Once your order has shipped out you will receive an email with FedEx Tracking Information to the email associated with your RestorePontoon account.

Shown below are the FedEx Ground Transit Maps from two of our locations in which your items may be shipped.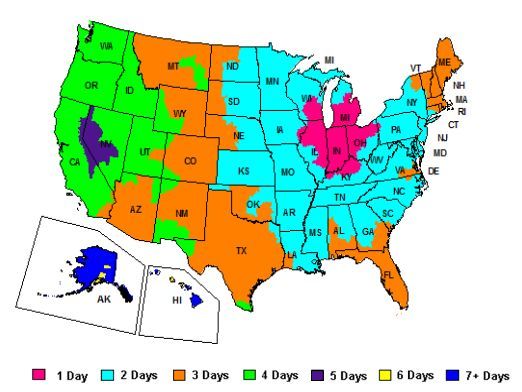 Indiana Ground Shipping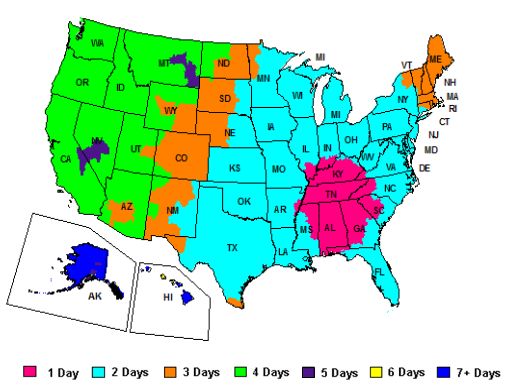 Georgia Ground Shipping
Please Note:
If you have not yet received tracking information for your merchandise it may mean one of the following.
Your merchandise has not yet shipped out
Your merchandise has shipped but has not yet been scanned by FedEx
Your merchandise has shipped but we have not yet updated your account with the information. Please try checking your e-mail account a little later in the day for any order updates.